Dr. McMaster and Staff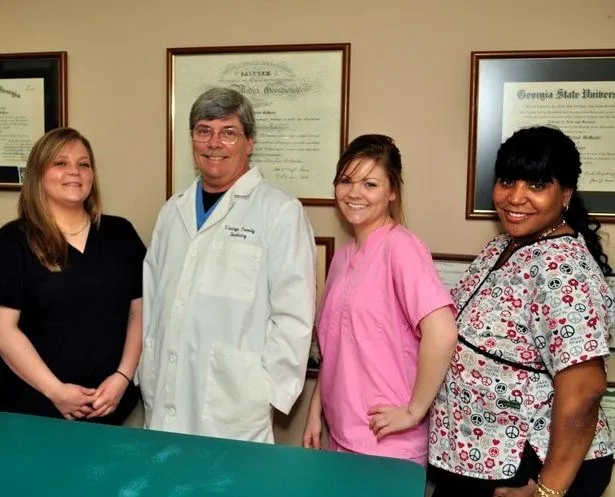 Dr.

Doctor McMaster is a graduate of the Medical College of Georgia School of Dentistry, and has completed post doctoral education in dental implantology and conscious sedation to provide your treatment and may make referrals to area specialists for care.

Doctor McMaster is a clinical professor at the Department of Oral Rehabilitation at the Medical College of Georgia School of Dentistry. As such, he provides services for, and oversees the doctoral students in their externship training at The Ben Massell Dental Clinic in Atlanta. Doctor McMaster also provides services for the Cobb County School system's Child Abused Prevention program.

Memberships:

American Dental Association
Georgia Dental Association
DOCS sedation organazation

Good News!

Dr. McMaster and staff have recently completed training in the delivery of a unique new denture stabilization system which used 'micro' or narrow body implants to stabilize dentures. The system takes about one hour and your denture fits snuggly when you leave the office! Please go to the following link to view the system: www.denturecomfort.com Call for more information.